Kevin and Amber Mailman

2020

Robyn is absolutely wonderful to work with. She really cares about her clients needs, and was always there for us every step of our crazy journey! 
We had been searching for an acreage for 2+ years and with Robyn's amazing work and always being available to take us to see MANY different properties, we finally found our dream home! Thank you so much Robyn everything! 
---
Mallette Family
February 8th 2021

Robyn helped us buy the perfect home. She was very patient and very knowledgeable about the area and the market. We were very happy with the way she negotiated our deal. Thank you for all your hard work Robyn, we will definitely use you again. 


---
Jordan Poirier
May 29th , 2020

She was recommended to us via family friends and for good reason. She understood exactly what we wanted and more, always offering more than we realized we needed. We are extremely happy with our new home and are very grateful for Robyn's assistance!
---
Holly Wilkins
November 2019

Robyn was a godsend to me. She made the process so easy and comes with a wealth of knowledge. She helped me through my doubts and fears with grace and humor. She was there holding my hand every step of the way. If you are looking for the best, look no further. I would recommend her in a heartbeat.

---
Ryan Kranic
September 28, 2019.
Robyn was my second attempt at selling my house. She was my first choice but things in life happen. When Robyn listed my house she did what the previous realtor couldn't do in 4 months. Pending in 20 days then sold 7 later. Sadly I did have many hoops to jump through but Robyn made it as seamless as possible with zero stress. I would recommend Robyn in a heartbeat if you want a realtor who is actually honest with you. She works harder than any realtor I've seen before. If I was in need for a realtor again she would be my go to.

---
Nadia and Cor-Paul
June 2019
Robyn came highly recommended by friends that bought a house with her a few years ago. We have nothing but amazing things to say about Robyn, she was absolutely wonderful to work with. She came to our house to discuss our wishes, she was very flexible and worked around our schedule. She responded to all emails within an hour and was very well informed about the neighborhoods and market. She is with you every step up of the way and has a wide network of professionals to work with to complete the house purchase. She found us our dream house for an amazing price and has made the process stress free and very enjoyable.

---
Amanda and Kyle Adzich
Feb 2018
Robyn is great! She worked with us to get exactly what we wanted. She was thoughtful, knowledgeable, funny, and did a great job! Her closing gift for us was so cute too!

My mom also used Robyn to sell my nana's house.

---
Rachel and Justin
February 2018
When we first moved to Edmonton with a Husky, it was difficult to find a place that would allow pets of her size. Robyn worked with us to find the perfect home that met our needs and standards, and was welcoming of our fluff ball. Thanks Robyn!

---
Amanda Pike
February 2018
Robyn has a lot of passion when it comes to real estate and animal rescue too! She is determined to find everyone their right fit home, and is willing to go the extra mile to ensure your home is ready for market or move-in day. Whatever the case may be! She makes donations to animals in need each time she makes a sale. If you are looking for a new home, or are thinking about selling, she is your go to... and Fido's too! You can count on her to make sure that your pet will feel at home when you make the big move.

---
Craig Silvester
Dec. 17th 2017
Robyn provided all the help and support I needed with the purchase of my first house. She was quick to respond to contact, and was always available. She did all she could to help move through a difficulty in the purchase, and went above and beyond in making it happen. I have and will continue to recommend her services.
Thanks Robyn


---
Angela Smith
Dec. 14th 2017
Robyn helped my children and I find the perfect home! She made an extra effort to understand the type of house I desired including the location and budget and through her high energy work ethics and determination, she found an amazing home within walking distance to my children's school and a short drive to my office. Robyn's attention to detail made me feel confident during the acquisition process and certainly made life easier for me! I will definitely recommend my friends and family her way and utilize her services again when it is time to downsize. 

---
Brenden Pumm
Dec. 8th 2017
Robyn made buying my first place a great experience. She went above and beyond to find a perfect place for my dog and me. Helping and explaining everything the whole way through. 

---
May 29, 2017
"When I started the process of looking to buy a home I was originally very skeptical about hiring a realtor. I was referred to Robyn by a family friend and decided to reach out. I am very happy that I did. Robyn was a joy to work with; not only did he help me to find the right place for my needs and budget she truly went above and beyond on the service. She helped to facilitate many parts of the buying process which GREATLY reduced my anxiety and stress levels during the buying process. Not only did Robyn save me a great deal of time and stress, she is a great negotiator and I feel that I got a better deal having worked through her, truly outstanding!"

Cheers!

Daniel Buchfink
The Mattress & Sleep Company
Web: http://www.tmasc.ca/
Phone: +1 (780) 436-1212 | Toll-Free: +1 (877) 750-1212
Fax: +1 (780) 988-8920

---
Roxanne Cross
May 2017
I just moved into my brand new townhouse! This purchase was not my first foray into the Alberta market, but Robyn was by far the best agent I have ever worked with.
She was recommended to me by a friend, and within hours of initially contacting her, she sent me listings to consider. It was like she knew exactly what I wanted and the choice ended up being a difficult one. She was there to answer all my questions, even during evenings and weekends, from step one to finalizing everything. She asked questions of the builder that I never would have thought of, and the entire process was easy and stress free. I really hate moving and I hope I never have to do it again, but when I do, I will definitely contact Robyn again.
P.S. The flowers are still alive! But the wine is long gone :)
---
Ron Ianson
2017
As a first time homer buyer i had no idea what to do but Robyn made the process simple. From explaining the process to referring me to partners that helped me understand the steps moving forward. She really showed she had my best interest at heart i would 100% recommend her to all my friends and family.

---
Michelle & Mike Webb
 2015
Moving on up!!
Robyn was amazing. She always made time to show us properties and gave us feedback on ones she didn't think we'd like. She is outgoing and honest and we loved spending time with her. We are actually going to miss not seeing her regularly. Her gift basket for us, our furry family members, and our son was awesome. We didn't expect it and truly appreciate it. Thanks Robyn! You're amazing. You'll hear from us again when we are ready to sell our condo :)
---
Linda Herrmann
 2015 and 2016

All the way from Thailand!

Robyn was amazing in all she knew of the area and other details. She was available so quickly. I felt very cared for and that she truly was out to help me. I HIGHLY recommend her to anyone who wants a REALTOR®! She also managed to sell my piece of land outside the city for me when i was out of country for the winter! Very impressed!
---


Amanda and Mike Christensen
2015

Moving from the NWT

Robyn was a great agent. We have never dealt with an agent before, but we will recommend her to all of our friends who require an agent!


---


Anthony & Michelle Bain
2015

Moving with 6 Fur Babies!!

We can't speak highly enough of Robyn!!! This was our first time selling a home and it was a stressful time with a baby on the way any day. Robyn understood the needs and concerns we had. Not once did we feel pressured or uncomfortable. She let us know what was what and things we needed to do prep our home for a quick sale. She helped us with the perfect way to stage our home to attract more buyers. We tried the best we could to bring our pups with us when showings were coming through. But even our dogs were comfortable with Robyn that they calmed (to a quieter bark) while showing our home. Robyn has had our best interest in mind the entire process, even in the purchase of our next home. She always made sure we were comfortable with the process and even referred us to great partners to complete the sale and purchase. I would/will recommend Robyn to anyone looking to buy or sell!! Especially if you have fur babies!! Robyn has a gentle soul; she really takes a personal investment in making sure her clients are treated fairly by all parties involved. I am glad to have used Robyn and look forward to future dealings with her.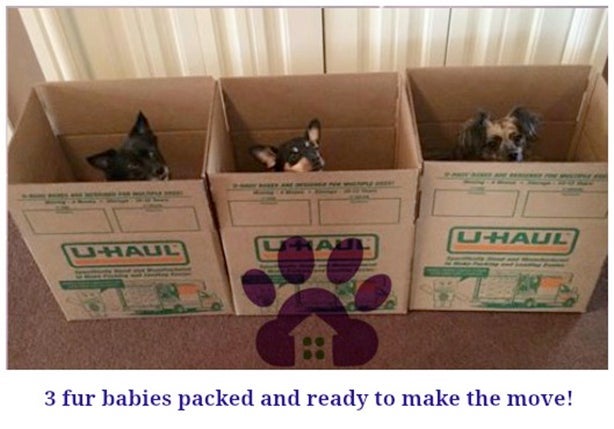 ---


Laura Vermette
2010
Finally someone who cared!

Two years ago I noticed an empty piece of property very close to where my grandchildren live. But it wasn't for sale at that time. In the early spring, of this year, I noticed a "FOR SALE" sign! I contacted the realtor for information. I was discouraged because I was left to research the area and get answers to questions on my own. I felt that I wasn't taken seriously. A friend referred me to Robyn Fisher and I now own the property!!!!! Building plans for my new home have started and it won't be long until the kids and dogs will be visiting grandma. Thank you Robyn!


---

Heather Homenick
2012

Happy Home Buyer

The service Robyn provided was excellent! All her follow-up during the process of the sale and her advice was much appreciated. And it was nice to work with someone that gives back to the community as I found out she is involved with local animal shelters. I will be recommending her to any friends or family in need of a REALTOR®.


---

Keli Pawlick
2012
Great Advice!

As a first time home buyer I had a lot of questions, a pretty strict 'want' list, a super tight budget and deadline. Robyn was extremely helpful along every step of the way, answering all my questions and accommodating to my schedule. We managed to snag a property I had been eyeing up from the start and made a quick and easy purchase. I would definitely recommend her services to anyone looking to purchase a home and will look forward to working with her in the future.


---

Megan, Dylan and Bullit:)

Happy Pet and Happy Buyers!

Robyn is by far the greatest REALTOR® we've had the pleasure of working with. She went above and beyond for us to make sure our first time home buying experience was a great one. Her pet friendly real estate generosity was incredible. Bullit (our boxer) was very happy with his house warming gifts! Thanks Robyn for everything.


---

Cheryl and John Shaw
2010
Quick Possession!

Our Real Estate purchase went very well overall. We were in a tight time frame to view homes and she made sure she was available and was quick to provide information. She showed us a number of properties in our criteria and in a short period of time which was great so we could find our property quickly. She always kept us up to date and in touch about anything. Robyn was always readily available and very accommodating. She was knowledgeable, professional and always eager to assist whenever needed. We would be glad to deal with Robyn again and I would highly recommend her to others.


---

Sarah Herring
2013
New to City with pets Buyer

Robyn recently helped me buy a condo in Edmonton and was amazing to deal with. I'm new to the City and she was a wealth of information about the market here, which places were pet-friendly, and the neighborhoods. She listened carefully to my needs and wants and found me a condo that met all of them - and helped me get it at a great price! I would recommend her to anyone, with or without pets.


---


Iris Rohr and Todd Duggan
2012
Buyers with the "Purrfect" Home

Robyn is very knowledgeable and answered all of our questions (and we had a lot, especially as first time home buyers)! She's a very honest person, who listened to what we wanted and gave us feedback and constructive criticism. Ultimately, she found us the perfect place and we couldn't be happier. We definitely couldn't have done it without her! We also don't own a car, and Robyn was willing to drive us to look at houses, and meet up with us around our work schedules. She's accommodating, professional and always prompt with regards to getting back to text messages and calls. I would definitely recommend Robyn and will be giving her a call if and when we're ready to sell.


---


Michelene Deck and Hugo
2013
Pet Friendly 1st time home buyer

As a first time home buyer with pets, I was so grateful to find Robyn Fisher. She helped me figure out which type of home would best suit my needs and budget and then helped me secure my home. I also felt like she always had my best interests at heart through the negotiation process and went above and beyond to ensure that my property was the best fit for me. I would highly recommend her services.


---

Terry Adzich (Hauff) 
2010

A Tough Decision made EASY!

Thank you so much for helping me to find the home that had everything I could need as well as in my price range. You were a true professional. You were knowledgeable about the area and market, as well as readily available at all times. Thank you for your patience and understanding. I know I was not the easiest client to have seems how I have decided to move to another province and will not be going ahead with my purchase. However, you were still able to be involved by giving me a great referral to a colleague in the new area in order to help me with a purchase once I am ready to move. You were there...you made everything possible and you made it happen without inconvenience. I HIGHLY recommend you to anyone looking for the "BEST in the BUSINESS" to sell their home! You truly have the customer's best interest at heart from the moment you meet them until the job is done! Thank you again for everything!